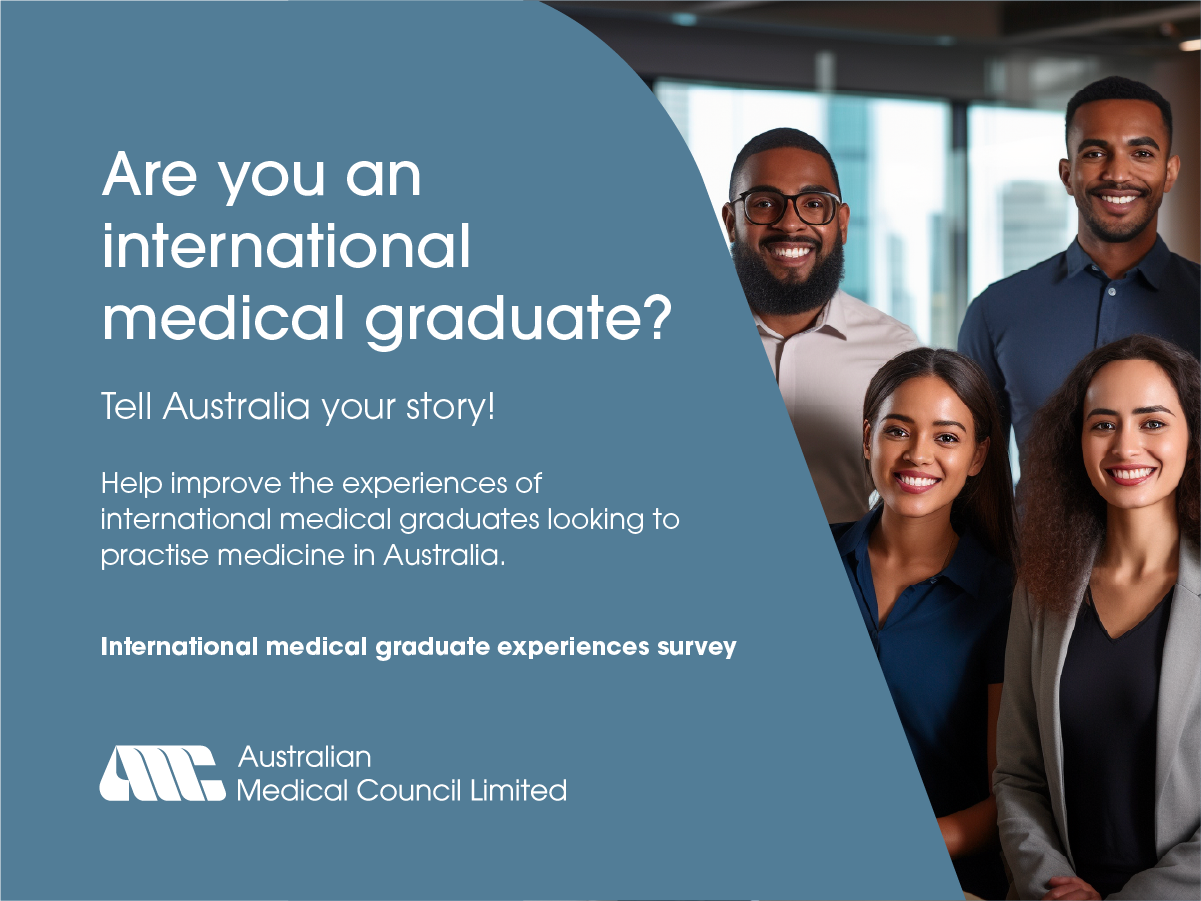 The AMC is conducting a survey of international medical graduates to better understand the experiences and challenges international medical graduates face when navigating assessment pathways and entry into the Australian medical workforce.
The survey will allow us to look at how we can improve the experience for international medical graduates and to identify what further support is needed.
The survey is part of a project of work that also includes focus groups and interviews. Read more about the International medical graduate experiences and performance project. If you would like to be part of a focus group or interview session to share your experiences in more depth please contact us.
Survey closes 5pm (AEST), Tuesday 26 September.
Dr Vijay Roach talks about the important role that international medical graduates play in Australian communities.
Dr Farzad Jazayeri shares some of his early experiences as an international medical graduate working in Australia.
How long will it take?
It will take about 10-15 minutes. You can return to the survey at a later time if you don't complete all of the questions at once.
What happens with my survey answers?
The results of the survey will be published on the AMC website and distributed to a broad range of stakeholders. The results may also be published in reports, academic journal articles and presented at conferences.
Are my answers linked to any information held by the AMC or the Medical Board of Australia?
No. Your responses are not linked to any personal information. Taking part in the survey is confidential and secure. Your responses will not be linked to your email or to any personal information such as your name or where you live. No one will be able to identify who you are in the survey data.
Who can complete the survey?
International medical graduates who have started or completed the process required to practise medicine in Australia.
What if I'm having problems completing the survey?
Please contact us and we will follow up.
Why should I do the survey?
Your responses will help to:
improve the experiences of international medical graduates
streamline processes for international medical graduates.
International medical graduate experiences survey fact sheet
International medical graduate experiences survey flyer