Clinical examination performance requirements
---
The overall result for each of the 16 marked stations will be recorded as a pass or fail only. Candidates will be globally graded as clear pass, marginal performance or clear fail.
Candidates qualify for the AMC Certificate if they pass, can do an additional assessment if they perform marginally, or can repeat the structured clinical assessment if they fail.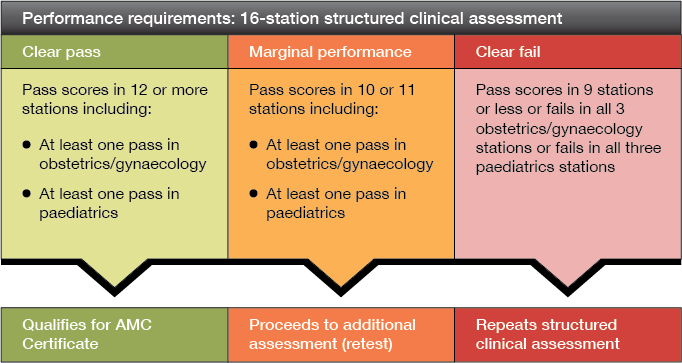 Retest
Candidates who perform marginally in the 16-station assessment can do an additional assessment, or retest, which is held in conjunction with the next series of examinations. The additional assessment consists of eight scored stations and two rest stations. The eight additional (new content) stations include one obstetrics or gynaecology case and one paediatrics case.